To call this a DIY is quite the stretch.
It's more of an insider tip.
Here it is: Even a really ugly pineapple jar can be revived with a little spray paint*.
(* I am not opposed to spray painting anything. Anything!)
I found a pretty rough looking pineapple jar at Goodwill for a few dollars a while back.
I wanted it to look more like this: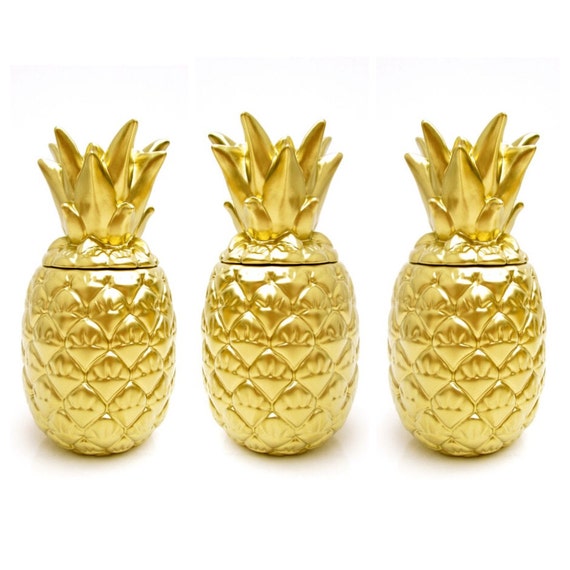 Ta-Da!!
And if that jar does nothing for you painted gold then here's some
pineapple goodness I found when I was out and about in Atlanta.
The pineapple trend is alive and well but I have to tell you it's nothing new for me.
I grew up with pineapples in home decor.
My mom had iconic pineapple wallpaper and accessories when we moved to Atlanta in the 70's. Probably before but that's what I remember! Go mom!
I found these in a thrift shop.
Oh, happy day!:)
I want to build a pool so I could have that cool float.
OK, I admit it. I always want to build a pool. Cool float or not.
And I would fill that up with something fruity and delish