I know the title alone made some of you laugh -
maybe even feel superior if you are an experienced icy conditions driver.
I admit, we go a little nuts.
But may I remind you that we deal with 100 plus degree weather for weeks on end during Summer, so A) we can't help being a bit fried in the noggin and B) most of you icy conditions experienced drivers complain loudly about the heat for months on end when we are casually dealing with it.
Snowpacolypse 2013!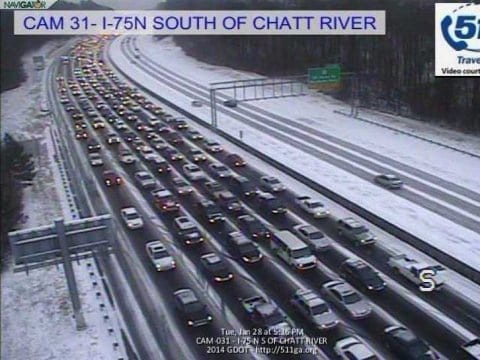 That being said Mollie and I tried to get ahead of the panicked crowd and purchase our "necessities" for inclement weather.
Why?
Because we have it on good authority that this snow will, in fact, happen.
Here's how we know.
My friend, Mr. Buman, of the Tomato/Tomato Pie fame
is 91 and knows all about these things. He told me years ago before we had a big "snow event" that if it thunders in Winter that you will have snow within the week. Well, it thundered Monday night so... I'm thinking it's really going to snow in the Deep South.
He also told me that if snow stays on the ground three days it will snow again and a lot more! He's better than Doppler Radar!
We buy really good snacks (more on that later), wine, and paint for any crafty or remodeling project we might feel we need to accomplish while hibernating.
And this time I also bought some fabric for a pillow switch that I need to make because of the amazing bamboo chair I found on Craigslist right before Christmas for my guest bedroom.
(More on that later, too.)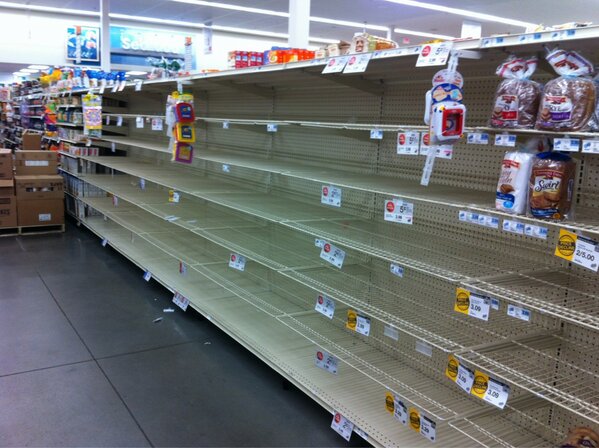 (I've never felt like bread was my number one need if I am going to be snowed in.
Chili fixins, stuff to make homemade cinnamon rolls, wine.
You know, necessities, that's what I buy.)
(This one cracks me up!)
Anyway, we got up this morning and mapped out a plan!
Any excuse to make a list!!
First, the fabric store and my favorite Sherwin Williams store
(where I bought 2 gallons of paint cause what if I'm wrong about the first color and I can't just run out to get another one because of, you know, snow?)
I'll show you what I ended up with after I get it all pulled together.
Then we went to Old Navy because we got gift cards for Christmas,
everything is on sale and there might be a cute warm hat or scarf we need for our
"Atlanta Snow Event."
(Why do they call it that?)
Then to Trader Joes for wine!!!
We got veggies and healthy stuff, too, but wine was the goal.
#letsbehonest
This sparkling Pinot Grigio was one of the "Staff Picks" before Christmas
and we really like it so we got enough to last until "the big thaw."
Try it - for $6.00 what do you have to lose?
Then we hit up the "regular" grocery store for a few more things and dog food.
I serve my spoiled pooches a mixture of homemade cooked veggies and chicken and overpriced gluten free dog food. I mean, really.
Anyway, the frozen veggie aisle was wrecked.
There wasn't one bag of frozen peas in the whole store.
Let's be honest.
When you hear, "You should plan to be snowed in for 3 days"
on every weather report do you rush to buy frozen peas??
This is concerning.
Please see above for our list of "necessities!"
Are we the only people who are going to party our way through this?
Is everyone else eating veggies?
Except for my friend who goes to the store
and buys pie (and wine) if she hears we are going to be snowed in.
#thatgirldoesitright
We also gathered up some movies we haven't had a chance to see.
And I'm planning to reread this book while I'm snuggled up under a cozy blanket.
For some reason I like to torture myself all Winter long
with images of sunny, tropical locales.
Our county has already announced that school will get out 2 hours early and everything is cancelled for the weekend.
Here we go!
I hope we see you on the other side!
PS. If you are home with kiddos and are looking for some snow day fun try the projects in this post - lots of snowy fun with things you probably have on hand.