I know bamboo bar carts have been a topic on every lifestyle/shelter/decor blog for years now but they do not seem to be fading in popularity.
I love them and wouldn't care if they were trendy or not.
It's circa 1965 and mine are considerably older!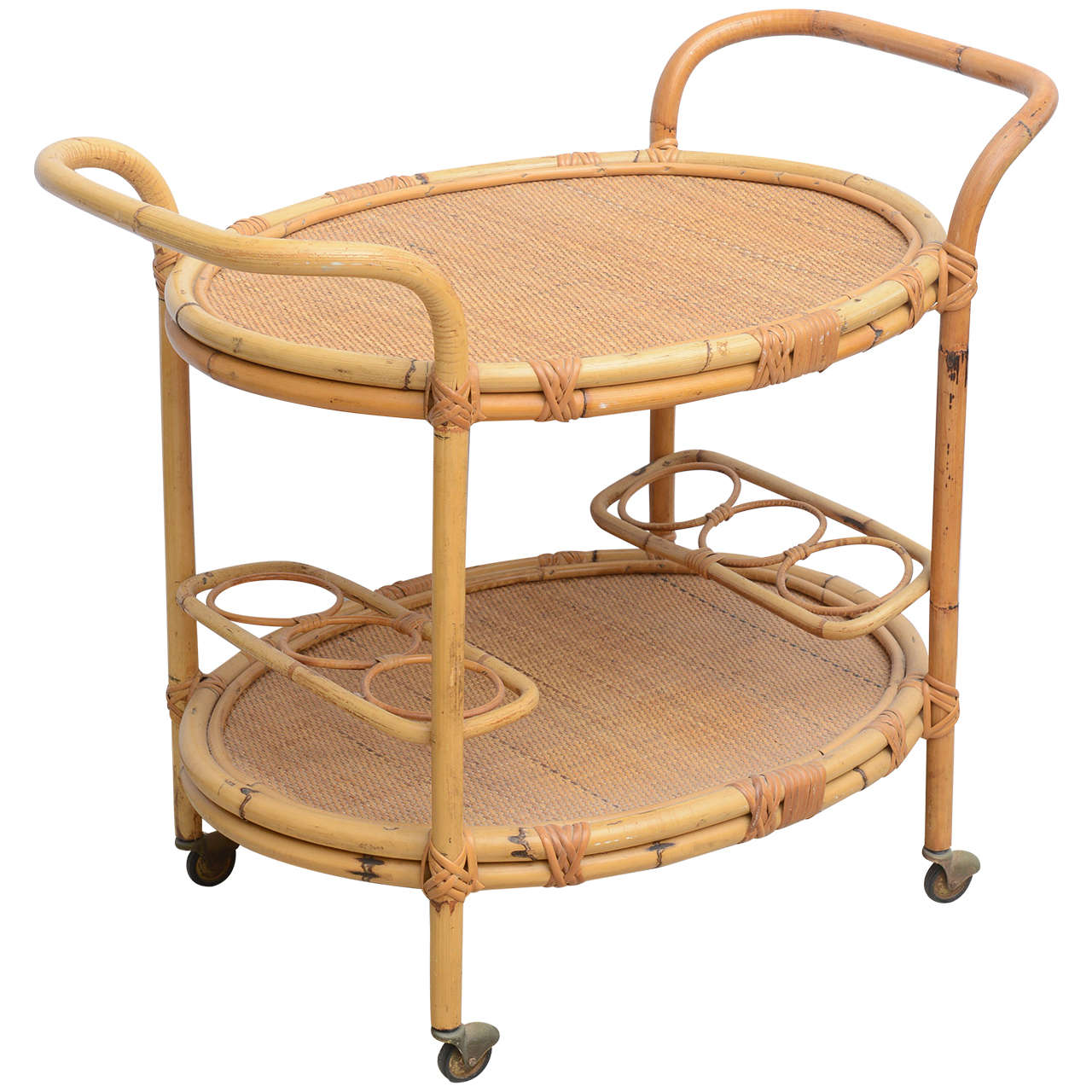 I've talked about my great luck in receiving 2 antique bar carts
that belonged to my moms dearest friend.
I showcased them at Christmas and NYE.
But we can't party all the time (insert perplexed look here!)
so I needed to decide where the biggest of the bar carts was going to live
when we weren't whooping it up.
Enter the bar cart as an end table.
We had this narrow spot at the end of the couch
and no place to perch a drink except the coffee table if you are on that end of the couch.
It's on wheels which is actually nice.
It's located directly across from our wet bar closet.
That is very handy if we do want to style it up for drinks when we entertain.
We use the blue and white saucers and salad plates as coasters.
They work great and are prettier than a lot of coasters.
And they have all been thrifted!
This is not the first time I've used a bar cart for something other than drinks.
A few years ago I used this one that I found at GW in my Master Bath
to hold towels and a few bath necessities.
(Sadly, no pics of it all styled up in the MBR)
Yes, a china cabinet in the bathroom.
We have no respect for "job titles" around here.
So, bar carts aren't just for happy hour.
What have you used your bar cart for?